In an interview with Hero Complex, Mad Men's January Jones talks about her role in the upcoming X-Men prequel, X-Men: First Class.  
Set in the '60s, which Jones is very familiar with considering her role as Betty Draper on Mad Men, the film focuses on the friendship between Charles Xavier and Magneto.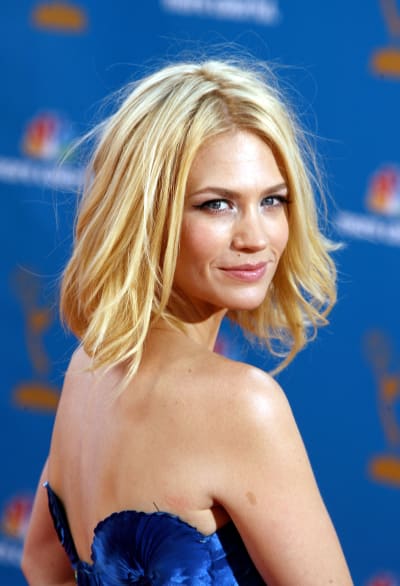 In fact, Jones was a little put off when she first saw it was set in the '60s.
"When I heard that this installment of 'X-Men' was gonna take place in the '60s I was like, 'Oh my God, you must be kidding me!'" Jones lamented. "But I read the script and familiarized myself with the character of Emma Frost. She's so, so far from Betty and from 'Mad Men,' and it takes place in that time but it doesn't feel like a period movie."
Emma Frost is known as being extremely voluptuous and scantily clad most of the time, causing a bit of anxiety for the actress.  
"It's a lot of very body-conscious stuff.  If you look at the comic book, she's barely dressed." Jones explained in the interview. "She's got quite the bod, which is very intimidating."
X-Men: First Class, directed by Matthew Vaughn, is set to hit theaters in June 3, 2011.  
Are you excited to see how it all began?