Alyssa Milano has joined the star-studded cast of Gary Marshall's New Year's Eve.
The follow-up to 2009's Valentine's Day, the film is set in NYC and follows the lives of people navigating their way through romance.
Milano is said to play a nurse to Robert De Niro's character, an old man close to death who spends the holiday in the hospital.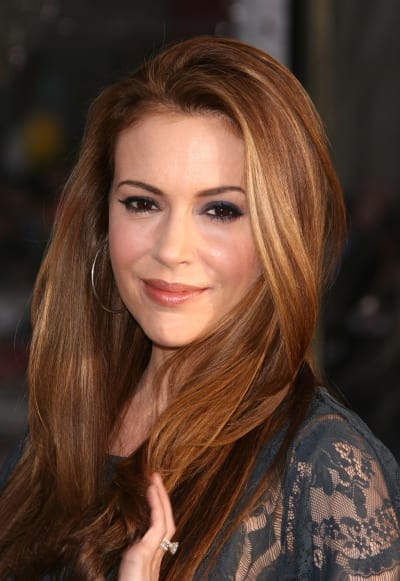 The huge A-list cast includes, Katherine Heigl, Ashton Kutcher, Michelle Pfeiffer, Hilary Swank, Lea Michele, Abigail Breslin, Sofia Vergara, Jessica Biel, Sarah Jessica Parker, Zac Efron, Sienna Miller, Seth Meyers, Jon Bon Jovi and Til Schweiger.
It seems another A-lister is added to the film every week!