The race is in full force for the Oscars as ballots are due back to the Academy in about a week.  Melissa Leo was the favorite to win Best Supporting Actress for her role in The Fighter, but that might not be the case anymore.
Leo went rogue by posting a bunch of glamor shots on her personal website (melissaleo.com) with the simple caption, "Consider." 
It seems Leo decided the Academy might have needed a little reminder, but apparently her management and Paramount Pictures were not aware of this personal publicity.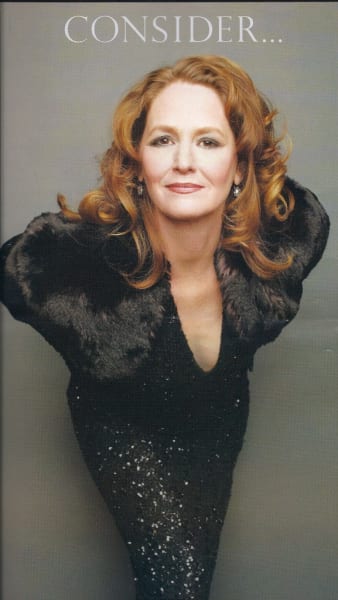 Leo defends her choice in an interview with Deadline saying, "I took matters into my own hands. I knew what I was doing and told my representation how earnest I was about this idea. I had never heard of any actor taking out an ad as themselves and I wanted to give it a shot."
But that's not exactly true - actors have been criticized in the past for promoting themselves, especially during Oscar time.
Leo justifies the ads, saying sometimes it's hard for women of a certain age to get recognition for their work.  She was just helping matters along.

Now that Leo's golden statue may be in jeopardy, we have to look at some of the other actresses in the category. 
Now, 14-year-old Hailee Steinfeld is getting a lot of buzz about her amazing performance in
True Grit
.  Could she beat out the favorite?
Amy Adams is also getting some more buzz for her role in The Fighter and could very well beat out her co-star for the coveted trophy.
Do you think Leo ruined her chances with her personal ads?