Fox is looking to bring the animated children's books Mr. Men to the big screen, according to The Hollywood Reporter.
Shawn Levy (Night at the Museum) is set to produce the big-screen adaptation based on the books by Roger Hargreaves. 
Hargreaves wrote 48 books in total, all based on a particular emotion or character trait - ie. Mr. Grumpy, Mr. Happy, Mr. Nosey, etc.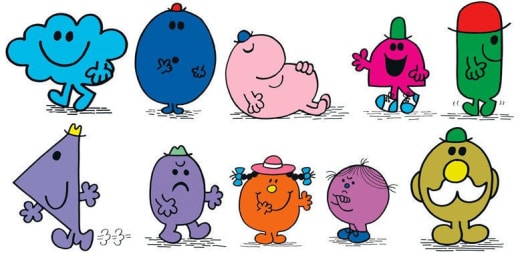 The books became a success and more than 100 million copies have been sold around the world.
The books have previously been adapted for television via The Cartoon Network.
No word on if Little Miss will make an appearance.