Frances Fisher made a name for herself in films playing strong, controversial women. She is perhaps best known for playing Strawberry Alice, a madam prostitute in Clint Eastwood's Unforgiven and the infamous mother Ruth DeWitt Bukater in James Cameron's Titanic.
Now she's playing another mother, this time to Ryan Phillipe's character in The Lincoln Lawyer.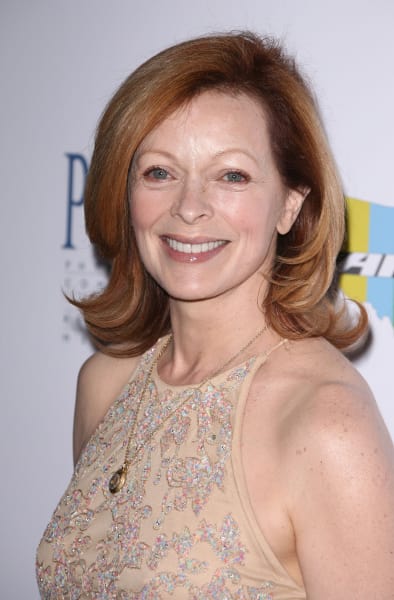 The Lincoln Lawyer stars Matthew McConaughey as a lawyer who practices law from the backseat of his Lincoln sedan.  His world is turned upside down when he takes on a high profile client (Phillipe) accused of rape. 
The Lincoln Lawyer hits theaters March 18.
Movie Fanatic caught up with the talented actress to talk about her new role and what it was like acting with the two actors.
What was your impression of the script?
I really liked the twists and turns that it took. I thought it was very well written and surprising. I didn't know what was going to happen next.
Is that what attracted you to this role?
The material is always first. If I get tempted to want to understand who a character is, that's a good sign for me. I went in and met with the director [Brad Furman], who I really liked. It was wonderful to go into the room and meet Brad and read for him. Sometimes you have to go through a series of being put on tape and it's always so artificial. There's nothing like being in the room and meeting the actual person you'll be working with. We had a wonderful instantaneous connection. He gave me a really nice compliment during the audition, which is very unusual so I felt really connected.
How was it working with director Brad Furman?
He's fabulous. He's open, he knows what he wants and is efficient and gives off a very good vibe. He knew I could do what he wanted, so it was a very good collaborating. I gave him exactly what he wanted and he let me know that. Wonderful communication.
Talk about your character.
She is the mother of Ryan Phillipe's character. She's a single mother, her husband died when he was very young. She moved out to California and started working for a realty company and ended up marrying the man who owned the company. Then he died, and so she took it over. She has her own company and is very well to do. Her son then works for her and is in that business. She's not evil, but she loves her son very much and will do anything to protect him and help him.
You've played the evil role so convincingly in the past in Titanic; I almost felt intimidated to speak with you.
See that's another thing! She wasn't a bad person; she was just stuck in a period of time. The only thing she could do was to marry her daughter off because she thought that wealth was the way to survive. But she did have some problem and had a bad attitude towards the lower class. I didn't see her as evil, but misguided and with problems.
How was it working with Ryan Phillipe and Matthew McConaughey?
Just great, Matthew is beguiling and a really talented guy. This is one of the best roles he's had in a long time. He really runs the gamut. He goes all places in this movie, he's fabulous. He's very clear about what he's doing, but very easy going. It was a pleasure; two actors getting in there and doing their job. Ryan is a sweetheart. He's playing a very complicated character. For me, my stuff went very easily and without a hitch.
I've known both of their work for years and have been a fan.
Had you read the Michael Connelly novel before you auditioned?
No. When I got the job I read the book. I didn't know his work, but I've become a fan.
What will audiences enjoy from this film?
The performance that Matthew gives is really good. I just hope they walk out going 'wow that was a really great movie; I didn't know what was coming next. I was really entertained'.