Check out the first official photo from Guillermo del Toro's stop-motion version of Pinocchio.  He is developing the film alongside the Jim Henson Company.  The studio announced it would be partnering with Pathe to help move the project forward.
The first official images have also been released.  In the new version, the puppet goes on a series of extraordinary adventures to prove that he is as indestructible as his love for his father.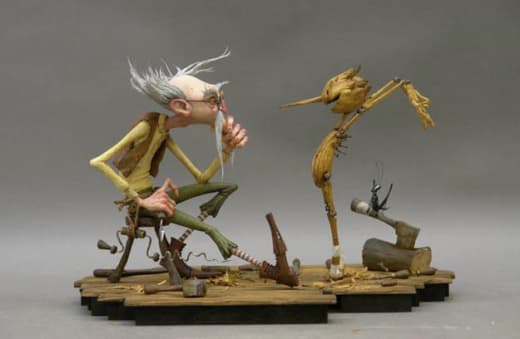 The film is set to begin production in late 2011.