Check out this first look at Kristen Stewart and Garrett Hudland in all their free-spirited glory in this new pic from the film On the Road.
The film is based on the novel by Jack Kerouac and chronicles the years  Kerouac spent traveling America in the 1940's with his friend Neal Cassady and a couple other friends.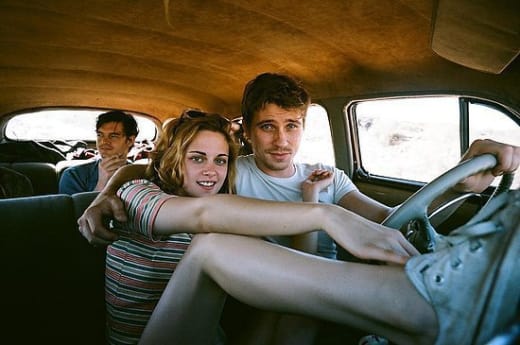 Stewart is a very busy girl! She is still filming Breaking Dawn on site in Louisiana, but managed to fit in filming for this film last last year.
The film is set to come out sometime this year.  No word on an official release date yet.