Warner Bros. is set to bring Fletch back to the big screen.  Fletch is based on 11 mystery books from the 1970s.  The books were originally made into a film, starring Chevy Chase, in 1985.
The story is based on an investigative reporter named I.M Fletcher who writes explosive investigative expose, while trying to deal with his two ex-wives.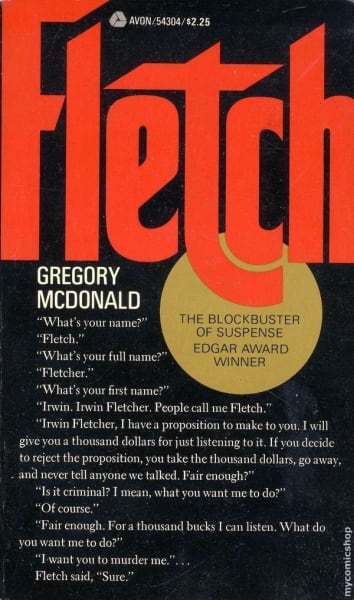 According to The Hollywood Reporter, Warner Bros. is not looking to do a direct remake, but a complete revamp, creating a bigger and better version than the original
The original book and its first sequel is the only time an author has won back-to-back Edgar Allan Poe Awards, the prize handed out by the Mystery Writers of America.
The Weinstein Co. had previously discussed bringing the novels to the big screen and the project attracted some big names like Ben Affleck.
That bodes well for WB's revamp!