Co-director, Dean De Blois, talked about the upcoming sequel to How to Train Your Dragon in an interview with The Hollywood Reporter.
DeBlois says the sequel will expand even more from the first one - it won't be restricted to the one island.
"As we head into this one, the world expands. Everything is much bigger with still the heartfelt qualities that made the first one resonate so much with audiences." DeBlois tells the mag. "There are no longer restrictions to this tiny island in the North Sea. They have the entire Northern hemisphere within their grasp."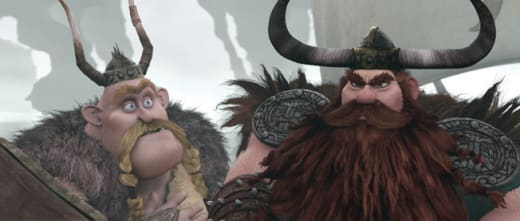 He also reveals, the plot is meant to allow for a third film, and perhaps even more along the way.
"The only way of tracing the story is to draw on elements that were in the first movie and set up elements for a third movie, so it doesn't feel like a random adventure with the same five or six characters. This truly is a second chapter in a larger story."
The sequel is expected to hit theaters sometime in 2013.