Looks like James Franco has a casual attitude toward his Oscar hosting gig and isn't letting the pressure build.
In a recent interview with Vanity Fair "Screening Room", Oscar co-host James Franco says he's not too worried about the big night. 
He's keeping the pressure at a minimum saying, "If it's the worst Oscars show ever, who cares? It's like, it's fine.  It's one night."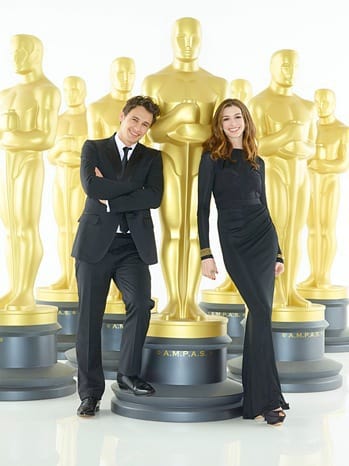 He also gives some insight into an early conversation he had with co-host Anne Hathaway, saying he never gave them extremely high expectations.
"They know we're not Billy Crystal or Chris Rock," Franco explains.  "They're not asking us because they're expecting that. The show is going to be designed for what we can do."
Franco and Hathaway will be co-hosting the Academy Awards live on February 27, 2011.  The ceremony will also be broadcast live on ABC starting at 8 E.T.
Check out the full interview after the jump.