Obviously the real audience for Justin Bieber: Never Say Never is tween girls, but now Paramount is targeting another, perhaps unconventional group for his new film.
The studio has been screening the movie for many Christian faith leaders in hopes that the film will attract a religious audience, according to The Hollywood Reporter. 
Bieber is quite vocal about his faith during interview, and you can see it as well throughout the film.  Many times, Bieber is seen praying before a concert or talking about God as his inspiration.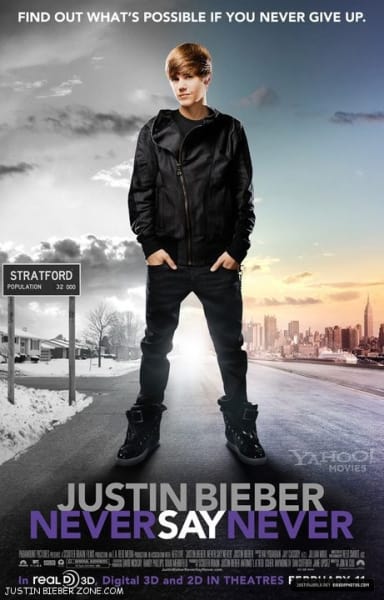 He will also release a Christian based single in November called Pray. 
Paramount is also handing out a religious discussion guide with the film, which says the movie "provides an opportunity to teach our children about the power of hope, prayer, faith and family." 
Justin Bieber: Never Say Never premieres in theaters this Friday.