Lindsay Lohan must have an aggressive agent!  TMZ is reporting that LiLo's representatives have been in talks with Warner Bros. about starring in the new Zack Snyder directed Superman movie opposite Henry Cavill.
According to the website, "Lindsay is up for a role in the flick -- and while it isn't Lois Lane, we hear it would be a 'major character.'"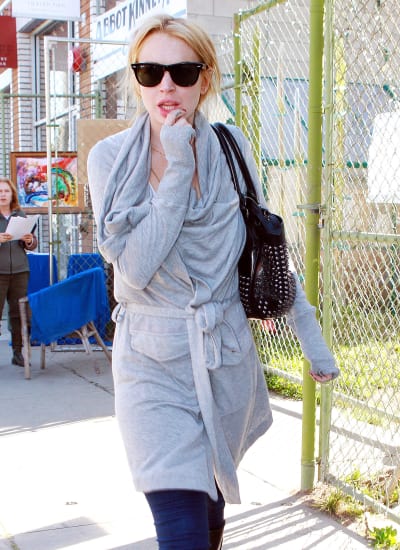 The mag goes on to say, "Lindsay is "dying to show people again how talented she is" and is worried this latest run-in with the law (for which she maintains she's innocent) could ruin her shot at the movie."
It's still only a rumor and let's hope it will stay that way.  Would people really take the film seriously with Lohan in it?