Meryl Streep is confirmed to be reteaming with The Devil Wears Prada director David Frankel for the new comedy Great Hope Springs, according to The Hollywood Reporter.
The film is about a middle-aged couple who decide to go to an intense therapy weekend to work on their intimacy problems after 30 years of marriage.
Vanessa Taylor ("Everwood", "Alias") wrote the script which was on the Hollywood blacklist this year (a list of the most sought-after scripts).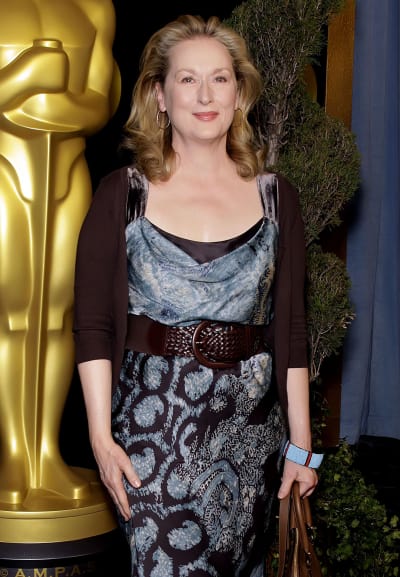 Streep is currently in London shooting The Iron Lady in which she appears as former PM Margaret Thatcher.
No word on who will play her husband in the film, but, according to the magazine, they hope to start filming in August.