Michelle Pfeiffer is currently in negotiations to star opposite Johnny Depp in the new Tim Burton movie Dark Shadows, according to The Hollywood Reporter. Pfeiffer hasn't worked with Burton since 1992's Batman Returns where she played Catwoman.

The Warner Bros film is an adaptation of the 1960s gothic vampire soap opera.
Pfeiffer would play Elizabeth Collins Stoddard, the matriarch of the Collins family - a vampire family who runs the town.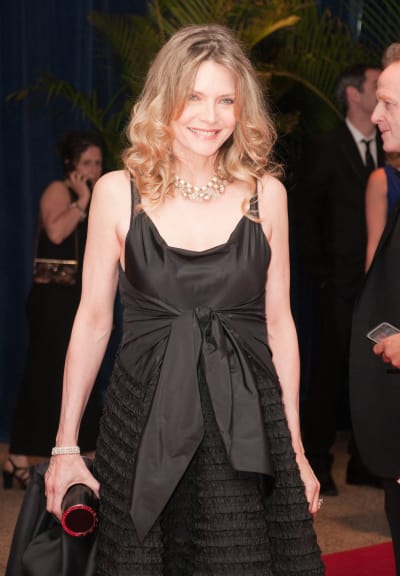 Depp has already signed on to play Barnabas Collins, a vampire who hates himself and is looking for his lost love.
Pfeiffer is also set to star in the new romantic comedy Welcome to People and will make an appearance in the star-studded Valentine's Day.  Busy lady.
Shooting for Dark Shadow is set to begin in April.