Paramount announced it's planning to release a Director's Fan Cut of Justin Bieber: Never Say Never this Friday, February 25 in 3D theaters for one week.
The limited engagement extended cut will feature 40 additional minutes of footage and will feature a more fan-centric look into the world of Bieber.
Director Jon M. Chu began editing the new version a few months ago after realizing he had so much extra footage he didn't want to waste.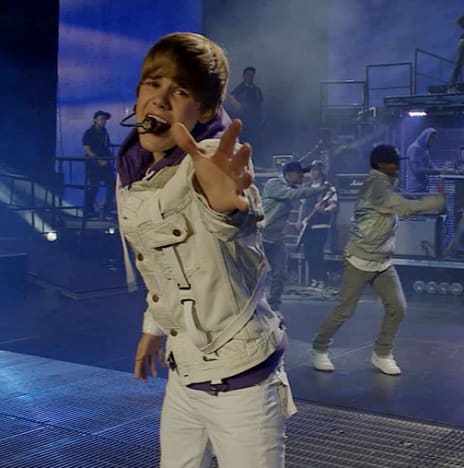 "I realized I had an embarrassment of riches when I was I in the cutting room," said Chu. "This cut allows me to retain some of the best scenes from the original movie, while incorporating previously unseen footage and new material I shot during our extensive promotional tour on behalf of the movie.
Tickets for the limited-time extended movie will go on sale February 22 at 5 P.T/ 8 E.T
Justin Bieber: Never Say Never opened to great reviews on February 11, earning $30 million its first weekend.