Marvel has released some new images of two of its films coming out later this year, Thor and Captain America: The First Avenger.
The studio is bringing the two stories to the big screen with the release of two blockbuster motion pictures.
Check out the photos below.
Thor follows the story of a warrior sent down to earth to live among humans, where he soon becomes one of their best defenders.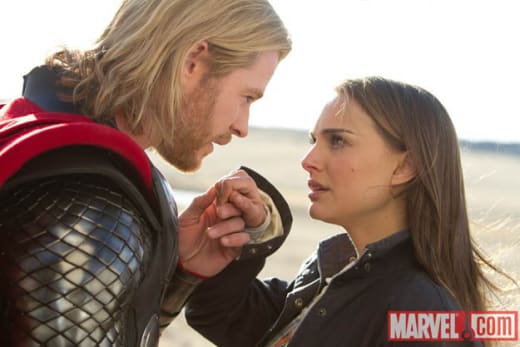 Captain America follows the story of Steve Rogers who, after being being deemed unfit for military service, volunteers for a top secret research project that turns him into Captain America, a superhero dedicated to defending America's ideals.
Thor is set to hit theaters on May 6, 2011 and Captain America on July 22, 2011.
Both films are in anticipation of Joss Whedon's super superhero movie The Avengers set to hit theaters on May 4, 2012.