Check out the new poster for Water For Elephants!  It's a much better image that the original - with just the title on a blue background. 
This poster features both Reese Witherspoon and Robert Pattinson looking very romantic and a little wistful.
Guess we'll have to wait for the film to see if the married Marlena (Witherspoon) ends up with the handsome Jacob (Pattinson)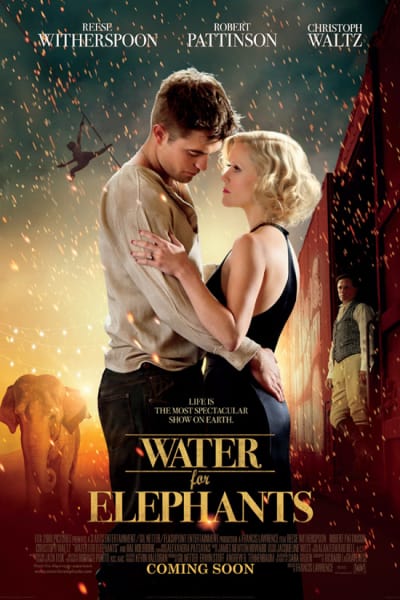 The film revolved around Jacob Jankowski (Robert Pattinson) who fatefully encounters a traveling circus just before receiving his veterinary degree.  After his parents die, he abandons his studies and joins the circus, meeting Marlena (Reese Witherspoon), August (Christopher Waltz), and Rosie the elephant.
The film is set to hit theaters on April 22, 2011.