Tune in tomorrow for our last Oscar Watch category - it's the big one. Best Picture!  There are 10 again this year, so many movies to get through and 10 to choose from when you join in with your own predictions.  Look out for that poll tomorrow!
TODAY - How to throw an AMAZING Oscar party.
The biggest night in Hollywood should have some serious appetizers and party favors and now you can join in on the fun and create your own glamorous Hollywood night with your friends.  Live the magic in your own living room!
We got these party ideas right from the Academy itself, so you know you'll be living it up like the stars if you follow these party tips!
WHAT TO DRINK?
The nominees, winners, and presenters will all be sipping on this during the famous Governor's Ball directly following the event.  Now you can have what they're having by following these simple instructions.
Silver Screen Punch: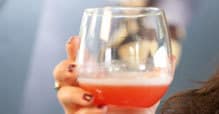 1 (6 ounce) can pink lemonade concentrate, partially thawed
8 ounces pineapple juice
1 cup frozen strawberries
1/2 teaspoon grated ginger
1 cup vodka
1 bottle Moët & Chandon
1 pineapple, cut into rings and frozen
In a blender, combine pink lemonade concentrate, pineapple juice, strawberries, and ginger. Blend until smooth. Pour into a punch bowl. Add vodka and stir to combine. Just before serving, pour in Moet. Add frozen pineapple rings.
Non-Alcoholic Option: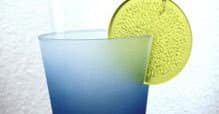 Serve sparkling apple, pomegranate, or blueberry juice – for a bubbly toast at any party!

Mix cranberry juice with lime soda and add a twist of lime for an elegant beverage.
APPETIZERS ANYONE?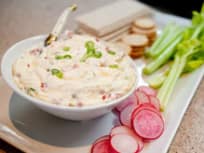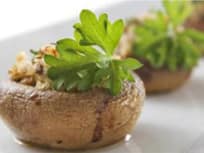 Mini-truffle Grilled Cheese Sandwiches:

Spread both sides of each slice of bread with truffle butter.
Place one slice of cheese on top of four slices of the bread and top with the remaining four slices of bread.
In a nonstick skillet over medium heat, grill the sandwiches until cheese has melted, about two minutes per side.
Remove from skillet and let stand for about one minute.  Cut crusts from each sandwich and cut into quarters.
Stuffed Mushrooms:
1 lb. white button mushrooms, stems removed
1/2 lb. bulk Italian sweet sausage (or links with casings removed)
1/3 c. grated Parmesan cheese
1/4 c. bread crumbs
2 T minced parsley.
Combine last four ingredients, and spoon into mushroom cavities. Bake at 350 degrees for 30 minutes just before serving.
Gouda and Goat Cheese Spread:
One 11-ounce log of fresh goat cheese, softened
4 ounces Gouda cheese, coarsely shredded (1 packed cup)
1/2 cup mayonnaise
1/4 cup drained jarred pimientos, coarsely chopped
2 scallions, thinly sliced
1 tablespoon sweet pickle relish from a jar
1 teaspoon onion powder
1 teaspoon Tabasco
Salt and freshly ground pepper
Crudites and crackers, for serving
In a medium bowl, using a wooden spoon, blend the goat cheese with the Gouda, mayonnaise, pimientos, scallions, pickle relish, onion powder and Tabasco and season with salt and pepper.
Transfer the pimento cheese to a bowl and serve with radishes and celery ribs.
TIME TO ADD IN THE FUN AND GAMES!
If watching the Oscar's isn't enough fun for your Oscar party - add in some games as well.  You can play the ever popular ballot contest and see who gets the most categories right on their pre-filled ballot.  Makes for an exciting moment every time the winners are announced. Click on the thumbnail below to get your own official Oscar ballot.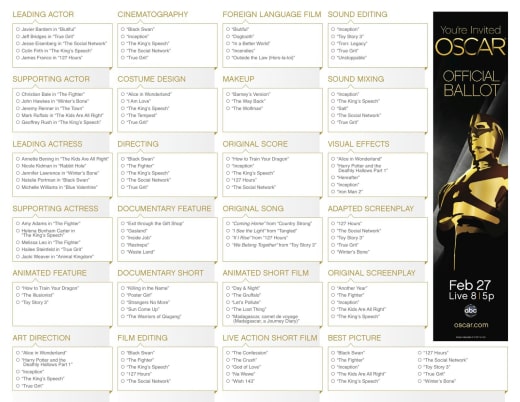 WHO TO INVITE?
Make it an all-girls affair or invite those significant others.  Either way, you will be keeping everyone happy with the food and drinks above.  And let's not forget the reason for this party.  The Oscars!  So curl up with friends and watch Anne Hathaway and James Franco charm Hollywood's elite.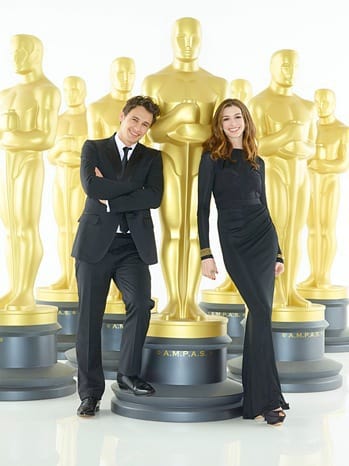 DRESS CODE:
Think Hollywood and wear your finest party gear!  If you're going for a more grown up black tie type party, you can get into those Oscar gowns and flaunt your stuff. 
Or make it casual.  It's always fun to imagine yourself on that red carpet, but not have to go through all the primping and prodding before the big night.  Relax in your sweats and have a great night with friends in front of the TV.
THE DECOR: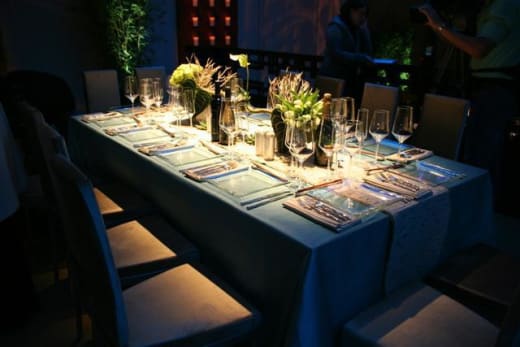 It's an Oscar party!! Time to glam it up!  The Oscars are all about the glitter of Hollywood.  Black and gold are your colors for the night and let them shine!  Table setting should reflect the glamor of the night.  Think black tablecloth if you have it and some gold decorative confetti to place on top.  You can have just about anything for a centerpeice, but champagne glasses are a definite asset if you have them.