Paramount wants to remake the classic Alfred Hitchcock film The Man Who Knew Too Much, but this time... for teens, according to Badass News Digest.
This isn't the first time the studios have done a remake on the famous suspense director's flicks. 
Disturbia, starring Shia LaBoeuf, was a remake of the 1954 Hitchcock film, starring James Stewart and Grace Kelly.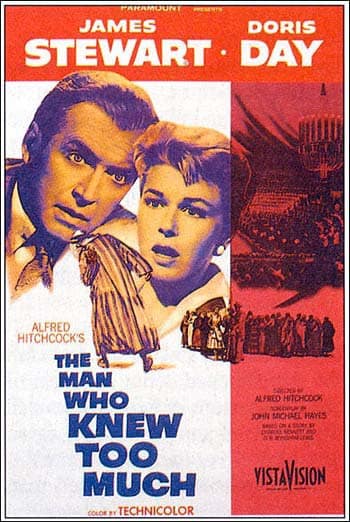 The original Man Who Knew Too Much was made in 1934 by Hitchcock.  He then remade his own film in 1956, starring James Stewart (again) and Doris Day.  The story is about a couple who accidentally find themselves in the middle of a conspiracy plot while vacationing in Morocco and their son is kidnapped because of it.
John and Jez Butterworth are said to be writing the remake (Jez Butterworth previously worked on the remake of The Birds).