Ricky Gervais says the Hollywood Foreign Press has asked him to host the Golden Globes again in 2012.
He blogged about the invitation himself, which is featured in Heat magazine and on his personal website.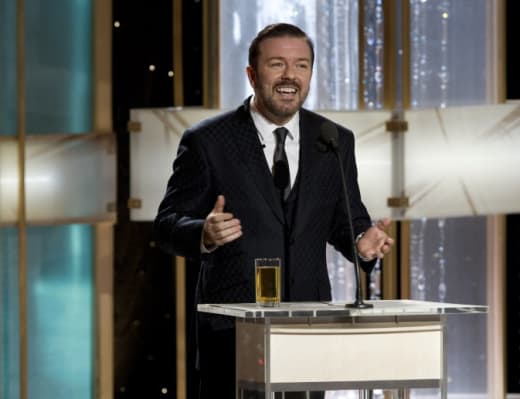 "The ratings were up again and the organizers asked me to consider a third year," he blogs. "I don't think I should. I don't know what I could do better."
The president of HFPA originally said Gervais "definitely crossed the line," but now a rep for the organization is changing their tune.
"We loved the show... it was among the best we've ever mad and we were pleased."