Rosamund Pike is rumored to be gearing up to play Andromeda in the Clash of the Titans sequel, according to Deadline.
Pike was also recently rumored to be up for a role in the new Superman, but that would be difficult if she wins the role in Titan's.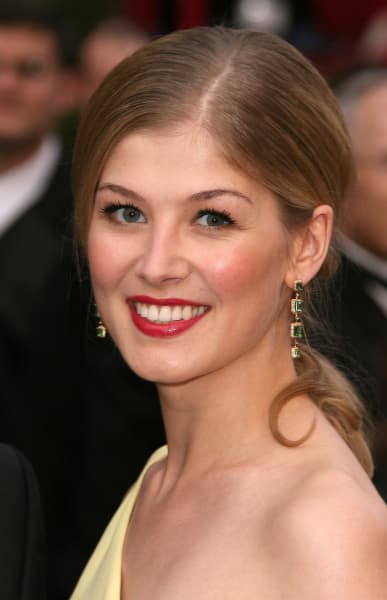 Pike has also appeared in Die Another Day, Pride and Prejudice, and most recently Barney's Version.  She is definitely making a splash in Hollywood, with many rumored parts offered to her.
The sequel already has Sam Worthington, Gemma Arterton, Ralph Fiennes, and Liam Neeson confirmed to return. 
The film is scheduled to be released in March 2012.