Paramount Pictures has announced it will be remaking the 1991 film Soapdish, according to an exclusive with The Hollywood Gossip.
The trade says the studio has hired actor-writer Ben Schwartz to write the remake, which follows the behind the scenes antics and drama of making a daytime soap.
The original film starred Sally Field, Kevin Kline, Teri Hatcher, Robert Downey Jr., and Whoopi Goldberg.  It was produced by Aaron Spelling and Alan Greisman.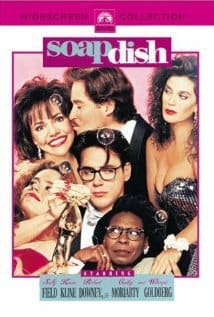 Greisman is back to produce this latest version with Rob Reiner.
Schwartz is also set to star in the Showtime pilot House of Lies.
Wionder if they will get any of the original's back for the remake?  This one will be interesting to see.