The Kennedys eight-part mini-series has hit a few bumps in the road - most notably, losing its home with the History Channel.  The cable channel deemed the mini-series "not a fit" for its programming.
The Kennedys, starring Katie Holmes as Jacqueline Kennedy and Greg Kinnear as John F. Kennedy, finally has a home - and a premiere date.
The series will debut April 3 on the ReezlChannel.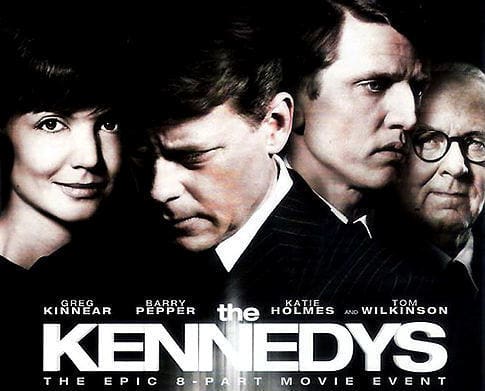 "One of the benefits of being an independent network is that you can be an independent voice and you don't have to worry about corporate pressure or political pressure," ReelzChannel CEO Stan Hubbard told The Hollywood Reporter. "This is a project that deserves to be seen."
Earlier this year, the History Channel offered this statement about its decision, "While the film is produced and acted with the highest quality, after viewing the final product in its totality, we have concluded this dramatic interpretation is not a fit for the History brand. We recognize historical fiction is an important medium for storytelling and commend all the hard work and passion that has gone into the making of the series, but ultimately deem this as the right programming decision for our network."