The British Academy of Film and Television Arts gave out its Orange Awards last night and, as expected, The King's Speech dominated with seven Oranges. The BAFTA's, Britain's equivalent to the Academy Awards, were handed out Saturday, February 13 at the Royal Opera House in London.
The King's Speech is one of the favorites to bring home Best Picture at the Oscars later this month and, if the BAFTA's are any kind of predictor, it will sweep the American version of movie's biggest night.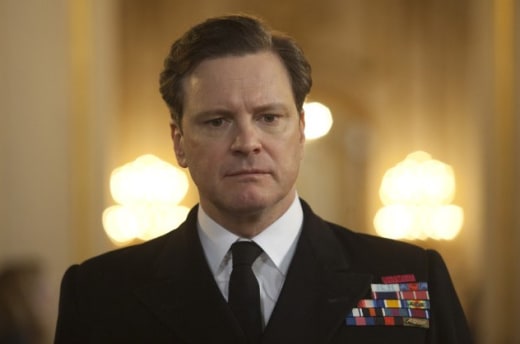 Not surprisingly, the film won the Orange for Best Picture and Best Lead Actor, Colin Firth.  Surprisingly, Tom Hooper did not win Best Director - that honor went to The Social Network director David Fincher.
Expect there to be a few surprises at the Oscars later this month as well.
Geoffrey Rush and Helena Bonham Carter also beat out Oscar favorites Christian Bale and Melissa Leo (The Fighter) to take home the Orange for their work in The King's Speech.
Check out the full list of winners after the jump.
Seeing as it is a British award show, it's no surprise that The King's Speech swept the awards. But this is one of the final award shows before Hollywood's biggest night, so will the film keep up its momentum?
The Harry Potter franchise took home the special award of the night for Outstanding British Contribution to Cinema. Emma Watson and J.K Rowling were just two on hand to represent the films for the special award.
But it wasn't all about the British films on Saturday night, The Social Network, Black Swan, and True Grit all took home some hardware as well.
Here is the list of winners.  Click here for the full list of nominees.
Best Film: The King's Speech 
Outstanding British Film: The King's Speech
Outstanding Debut By A British Writer, Director or Producer: Four Lions director-writer Chris Morris.
Best Director: David Fincher, The Social Network
Best Original Screenplay: The King's Speech
Best Adapted Screenplay: The Social Network
Best Film Not in the English Language: The Girl With the Dragon Tattoo
Best Animated Film: Toy Story 3
Best Lead Actor: Colin Firth, The King's Speech
Best Lead Actress: Natalie Portman, Black Swan
Best Supporting Actor: Geoffrey Rush, The King's Speech
Best Supporting Actress: Helena Bonham Carter, The King's Speech
Best Original Music: Alexandre Desplat, The King's Speech
Best Sound: Inception
Best Special Visual Effects: Inception
Best Makeup: Alice in Wonderland
Best Animated Short: The Eagleman Stag
Best Short: Until the River Runs Red
Rising Star Award: Tom Hardy
Outstanding British Contribution to Cinema: The "Harry Potter" Films
Academy Fellowship: Christopher Lee