Queen Elizabeth apparently likes the film The King's Speech, which portrays the struggles her father faced overcoming his stammering.
She was apparently impressed by Colin Firth's interpretation of her father King George VI.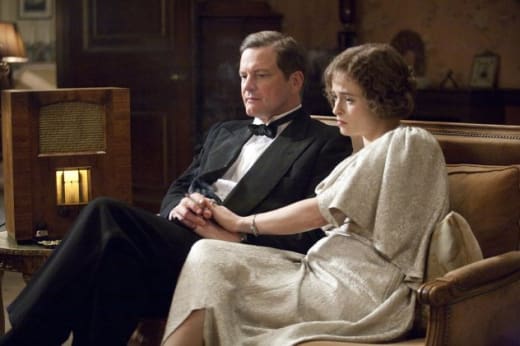 According to the source who spoke exclusively to The Sun, " "The Queen loves a good film. The King's Speech is close to the bone as it is a portrayal of her family in the 1930s... But she found it moving and enjoyable. She was clearly amused by some of the lighter moments."
According to a press release from The Weinstein Company, Harvey Weinstein is thrilled about the praise saying, "we are deeply honored and humbled by Her Majesty's appreciation of the film. It was a labor of love for all of us and this is high praise, indeed."
Firth has already won most major acting awards for his role as King George VI, including the SAG award and Golden Globe.
Source: The Sun