It has become a tradition that the night right before the Academy Awards for the best films of the year, the Razzie awards for the WORST films of the year are handed out.
The Razzie awards were handed out last night - Sex and the City 2 and The Last Airbender were the real winner loser of the night.
So they wasn't the greatest film of the year, but did the two films deserve THAT many Razzies?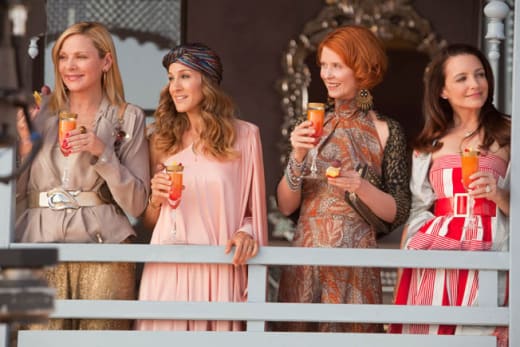 See below for the full list of winners
WORST PICTURE
The Last Airbender
WORST DIRECTOR
M. Night Shyamalan, The Last Airbender
WORST ACTOR
Ashton Kutcher, Killers and Valentine's Day
WORST ACTRESS
Sarah Jessica Parker, Kim Catrall, Kristin Davis, and Cynthia Nixon, Sex and the City 2
WORST SUPPORTING ACTOR
Jackson Rathbone, The Last Airbender and The TwilightSaga: Eclipse
WORST SUPPORTING ACTRESS
 Jessica Alba, The Killer Inside Me, Little Fockers, Machete, and Valentine's Day
WORST EYE-GOUGING MISUSE OF 3-D
The Last Airbender
WORST SCREEN COUPLE/WORST SCREEN ENSEMBLE
The cast of Sex and the City 2
WORST SCREENPLAY
M. Night Shyamalan, The Last Airbender
WORST PREQUEL, REMAKE, RIP-OFF OR SEQUEL
Sex and the City 2