Disney's Tangled has been playing overseas for 11 weeks.  This weekend's box office marked the third time Tangled has been in the number one spot in the global box office numbers.
The film brought in another $23.7 million overseas in more than 50 countries.  So far, the film has grossed more than $285 million in foreign markets, making its grand total worldwide $477.2 million.
With the success of Tangled around the world, for this edition of Top 10, we're looking at the top 10 Disney princesses of all time.
Make sure to chime in and have your say as well!
TOP 10 DISNEY PRINCESSES:
#10. Tiana - The Princess and the Frog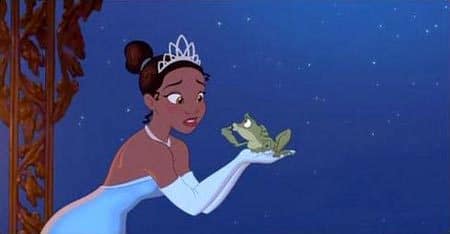 Tiana represents a strong woman who dreams of owning her own restaurant in order to carry on the legacy and dreams of her father.  She is considered the Princess of Determination and will not let anything come in the way of her dreams.  Although she falls in love with the cocky prince, who turns out to actually be good at heart, she never lets go of her own desires and ends up getting both love and a career by the end of the film.  She's a great role model for young women today.
#9. Giselle - Enchanted
Giselle is a princess who seems to have her head in the clouds when she lands on earth among the non-animated people of New York.
Enchanted
director Kevin Lima descibed Giselle as "about 80% Snow White, with some traits borrowed from Cinderella and Sleeping Beauty... although her spunkiness comes from Ariel."  Giselle is wide-eyed and optimistic, but is also determined and true to herself.  She teaches the cynical Patrick Dempsey that true love does exist - in true Princess fashion.
#8. Snow White - Snow White and the Seven Dwarfs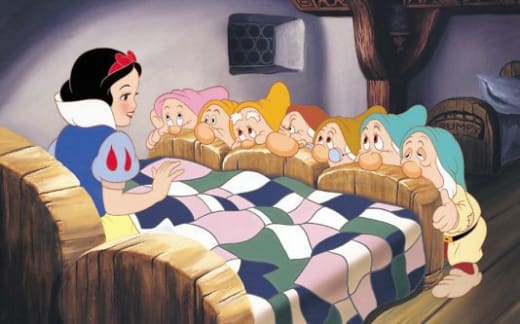 Snow White is a true 1930s Princess.  Although she is criticized today for her dependence and need to find a prince charming to save her, she was perfectly representative of the era.  She is treated very poorly by her evil stepmother, but remains cheerful and kind amidst her own hardships.  She is gentle, although a bit naive, but that's why we love her.  She must have done something right because she is proving to be very popular in Hollywood right now - three new films about the classic Disney Princess are in the works.

#7. Princess Aurora - Sleeping Beauty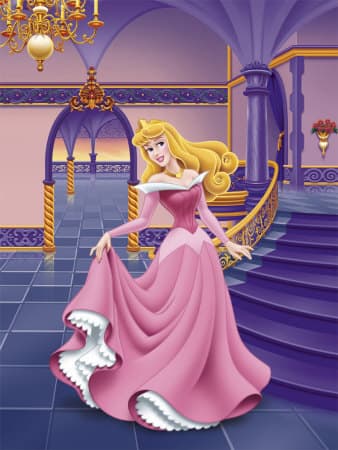 Princess Aurora had her reign as Disney Princess in the 1959 film Sleeping Beauty.  She is sixteen years old in the film and strives for the same things many teenage girls strive for even today - a chance to stop being treated like a child and to be able to make her own decisions.  For most of the film Aurora is alone in the woods with her three aunts.  She does not know she is being protected from an evil spell, but hopes to escape to meet new people and experience things for herself. 
#6. Rapunzel - Tangled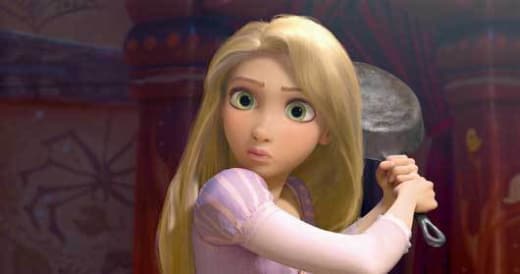 Rapunzel is your true modern-day princess with many talents and interests - beyond housekeeping and baking.  She has been trapped in a tower most of her life, but proves she is smart, having mastered subjects like astronomy and music.  She also loves reading and her greatest passion is art.  She even turns her tower into a giant painting. She is daring and independent, tackling most of the obstacle she encounters on her journey herself, without a man's help.
#5. Mulan - Mulan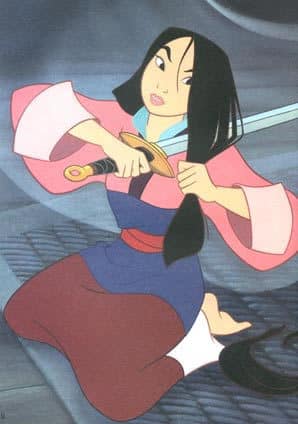 Mulan is another independent and self-sustaining princess. She risks her life to save her father by pretending to be a boy to enter into the war. She goes completely against all the charms and graces Chinese women in her time should possess. Mulan is self-reliant, strong-headed, and is not interested in romance or boys.  Much to her mother's chagrin, she is clumsy and tomboyish, instead of obedient and feminine.  She is a true modern-day female powerhouse.
#4. Cinderella - Cinderella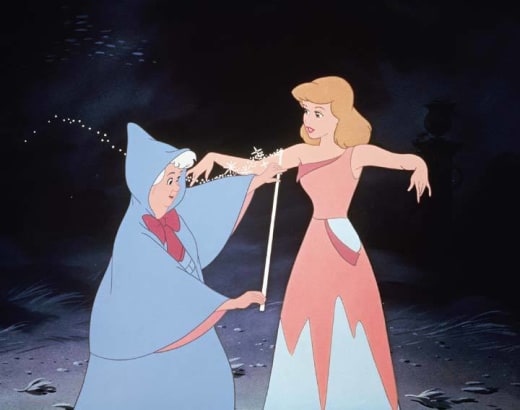 This story has been told and retold so many times in Hollywood, it's hard to keep up. Cinderella is forced to be a servant in her own home after her father dies and her stepmother takes over. Even through her hardships, she is kind and loving to all those around her. She is waiting for her prince to come, singing longingly for this day.  She is a princess truly based on her time (the film is from the 50s) as she needs a man to get her out of her awful situation.  Nevertheless, she is the most beloved and well-known princess of all tie.

#3. Ariel - The Little Mermaid
Ariel is a true teenager as she is always trying to evade her father's rules.  She is determined to grow up and wants to live her own life. She is adventurous and always curious about the world of humans - something she longs to be part of.  She is considered the Princess of Curiosity.  Ariel falls in love with Prince Eric, but they are star-crossed lovers as he is a human and she is a mermaid.  She sacrifices everything, even her voice, for a chance to meet her prince.
#2. Jasmine - Aladdin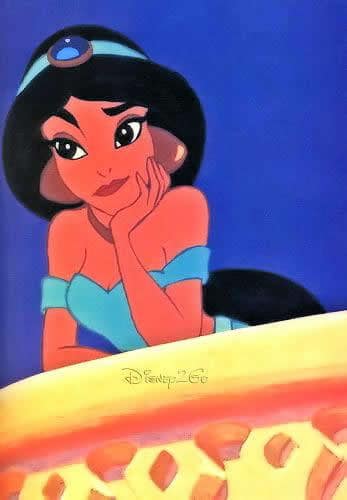 Princess Jasmine is a strong-willed princess who is not interested in finding a man. When she turns 18, she is forced to choose a husband in an arranged marriage. She runs away from her palace, not wanting to be forced into such a union. She is very clever and wishes to help the less-fortunate and live a simple life.  She ends up falling in love with Aladdin, begrudgingly at first, because she thinks he is a prince - unlike other Disney Princesses, she does not want to marry a prince.
#1. Belle - Beauty and the Beast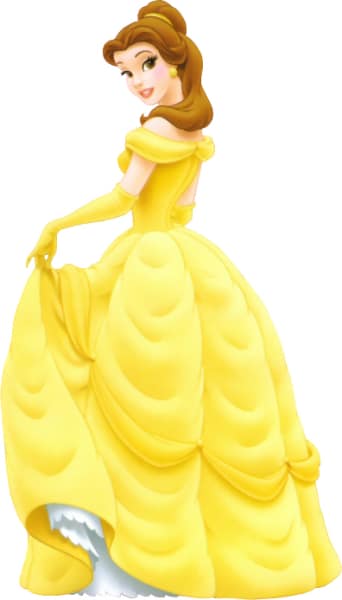 Belle is your quintessential girl-next-door princess.  She is interested in books and reading, which makes her an outcast in her French village.  No matter how much backlash she receives from her neighbors, she does not conform to the norms of her village and continues to dream.  Belle isn't shy, nor is she afraid to speak her mind.  She is patient and kind-hearted, giving the selfish Beast a chance when no one else would. 
WHICH DISNEY PRINCESS IS YOUR FAVORITE?