Warner Bros. has released the poster for its new film Arthur, starring Russell Brand, Helen Mirren, and Jennifer Garner. 
Arthur follows the life of playboy Arthur Bach who has always had unlimited access to money and fun.  He must enter an arranged marriage to keep his fortune, but has fallen in love with a waitress.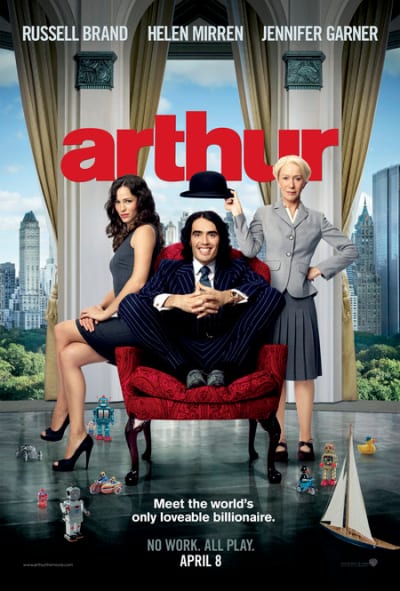 So does he give up all his worldly goods for the woman he loves or sacrifice his happiness for his lavish lifestyle?
Arthur is a remake of the 1981 film starring Dudley Moore.
The film is set to hit theaters on April 8, 2011.