The crude R-rated comedy Hall Pass, starring Owen Wilson and Jason Sudeikis, will surely attract couples, but another guilty pleasure action-packed Nicolas Cage film Drive Angry will battle it out for the top spot.
Box office analysts predict Hall Pass will take the top spot, earning an estimated $16 million in 2,950 theaters.  Drive Angry isn't even estimated to come in at number two, although it may surprise with a number of action-craving men wanting to get down and dirty with the likes of Nic Cage. 
The flick is estimated to bring in about $12 million in 2,290 theaters, behind Gnomeo and Juliet ($14 million) and Unknown ($13 million).
Justin Bieber: Never Say Never is also set to hit theaters again this weekend with a newly edited "Director's Cut for Fans."  Not sure how much traction this will get, but it just might attract the young female population, with not much else this weekend for them to take in.
Nevertheless, this weekend will not be quite the success last weekend proved to be and will probably end up as another dismal box office weekend.
Hall Pass - A couple of married guys are granted the opportunity to  do whatever they want and sleep with whoever they want for one week by their wives.  Things get a little out of control when it's not everything they bargained for and their wives start doing the same thing.
Drive Angry - Nicolas Cage plays a man who comes back from the dead to save his granddaughter from an evil cult leader who is going to sacrifice her.  Amber Heard plays a waitress that helps him out on his journey and Billy Burke plays the cult leader who is threatening to sacrifice Cage's granddaughter.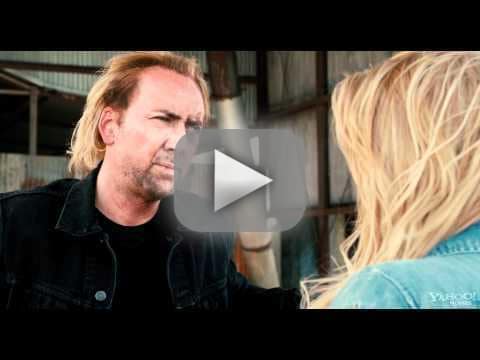 Justin Bieber Never Say Never: The Director's Fan Cut - The widely successful and surprisingly good Justin Bieber documentary has been re-released for one week only to give his die-hard fans more insight into the singer's life.  Director Jon Chu decided he had too much footage on the cutting room floor and reworked the film to share even more Biebs with his fans.
Limited Release:
Of Gods and Men - Perched in the mountains of Algeria in Northern Africa, a group of French Christian monks must decide what to do when a group of Islamic fundamentalists kill a group of foreigners.  The Christian monks must decide whether to hold their ground at the monastery or flee, leaving the villagers under the protection at the mercy of the rebels.