We came across this clip thanks to Entertainment Weekly and just had to post it! 
This. Is. Awesome.
Heidi Jo Gilbert is an animator trained at CalArts.  She put together this storyboard of the characters from Wicked singing Defying Gravity.
Accompanying the video posted on YouTube and her blog is this message to the composer and lyricist for Wicked, the Musical, Stephen Schwartz:
"Dear Stephen Schwartz, Please let me make this into an animated film. I promise I won't let you down!"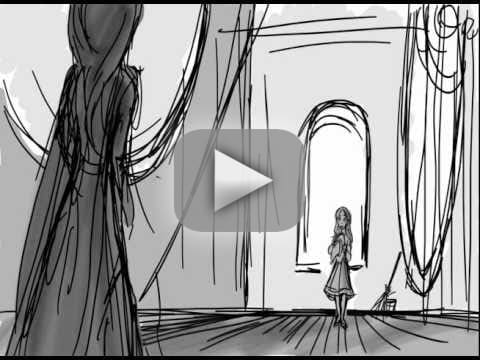 She also adds, "I also just want to be clear, Disney is in no way affiliated with this. There's been confusion. I've worked for them, but I did this on my own time. I just love it, and would love to make an animated version of it!"
We would love for you to make an animated version of it too! 
Talk about making a film version of Wicked has been rumored for a while.  Both Idina Menzel and Kristin Chenoweth have discussed possible involvment in the film.  As the two actresses get older, an animated version might be the only way to keep them involved any kind of Wicked film project.
This is awesome and we think it should be explored!