Elizabeth Taylor will be buried at Forest Lawn in Glendale, California, according to her death certificate.  A private memorial service will be held today at Forest Lawn cemetery as well. 
Taylor died Wednesday morning at 79 from congestive heart failure. She has been praised by many in Hollywood for her contribution to the industry and is considered a Hollywood legend.
The actress appeared in many movies throughout the '50s and '60s, most notably Cleopatra, alongside Richard Burton, whom she married two times.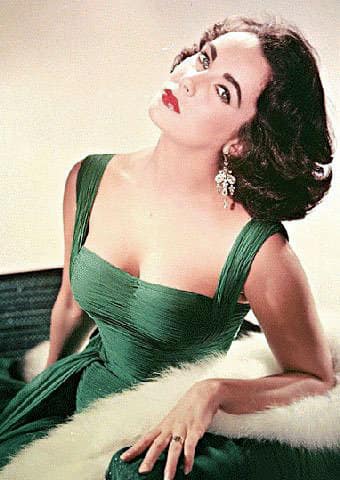 She won two best actress Academy Awards for Who's Afraid of Virginia Woolf? and Butterfly 8.
She was surrounded by her four children when she died.
"My Mother was an extraordinary woman who lived life to the fullest, with great passion, humor, and love," her son, Michael Wilding, told ABC News. "Though her loss is devastating to those of us who held her so close and so dear, we will always be inspired by her enduring contribution to our world. Her remarkable body of work in film, her ongoing success as a businesswoman, and her brave and relentless advocacy in the fight against HIV/AIDS, all make us all incredibly proud of what she accomplished. We know, quite simply, that the world is a better place for Mom having lived in it. Her legacy will never fade, her spirit will always be with us, and her love will live forever in our hearts."