Landing the lead role in The Hunger Games will be every actresses dream and there are lots of rumors about potential stars already out there. 
Many Hollywood A-listers and some up and comers have apparently read for the role of Katniss Everdeen, including Hailee Steinfeld, Abigail Breslin, Jennifer Lawrence, Chloe Moretz, Lyndsy Fonseca, Emma Roberts, Saoirse Ronan, Kaya Scodelario, Emily Browning and Shailene Woodley.
Now, there's some rumors about the leading male role. Peeta Mallark also has a pretty big role in the novel as the sort of love interest of Katniss.
Alex Pettyfer confirmed to Access Hollywood that he has been approached for the part, but says he's still not sure if he's going to take it.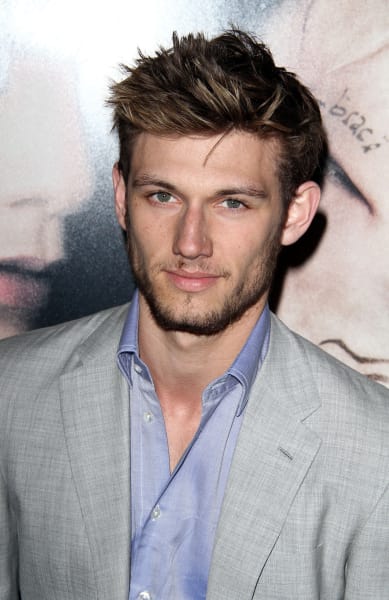 "Yes, but undecided yet, still [waiting] to see a script."
Apparently, Pettyfer is going to be next big thing, despite many reports saying he is difficult to work with.  We'll have to see where Pettyfer's career leads him.
The Hunger Games is based on the highly successful novels of the same name and follows Katniss Everdeen who takes her sister's place in a nationally televised blood sport where they battle to the death.
The film, directed by Gary Ross, is set to hit theaters on March 23, 2012.