According to fan site The Arnold Fans, Arnold Schwarzenegger commented on his potential upcoming movies, at The Arnold Classic. 
When fans asked him to elaborate on the three films he is considering for his comeback, this was his reply:
"Well, first of all it's more 15 films, obvious ones from 'The Terminator' to remakes of 'Predator' and 'The Running Man' and all of those things... also a lot of original stuff too." he said. "But I am also packaging a comic book character right now. I'm going to announce that sometime by the end of March or the beginning of April."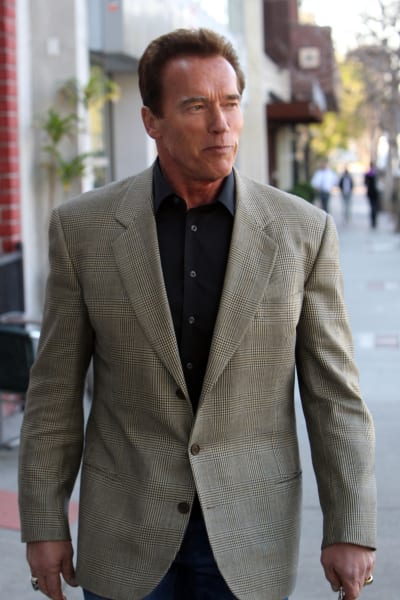 Sorry Arnold - 15 films, thanks for the correction.
Schwarzenegger has been talking about his potential comeback for a while now.  Let's hope something actually comes to fruition soon.