Cameron Diaz has been named CinemaCon's female star of the year, announced the group's managing director Mitch Neuhauser.
Diaz made her first appearance on the big screen in The Mask and Neuhauser says since then "she's continued to capture the attention of audiences around the world with her inescapable charm, innate comedic timing, and unparalleled screen presence."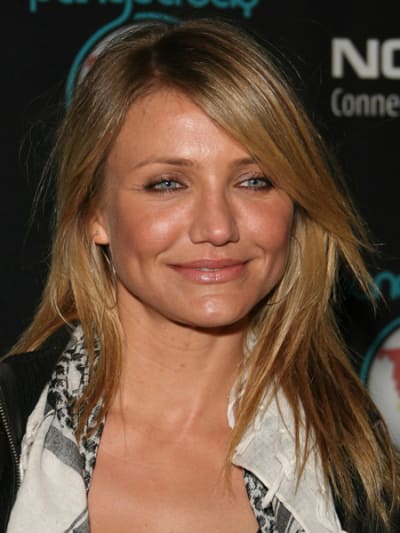 "From the outrageously comedic There's Something About Mary, to the action packed Charlie's Angels, and the critically acclaimed Being John Malkovich," he adds. "Diaz has proven to audiences that she can take on any role and we are thrilled to be able to present such a remarkable actress with the 'CinemaCon Female Star of the Year Award.'"
Diaz will next appear in Bad Teacher alongside Justin Timberlake in theaters June 24.  She will also star in the Coen Brothers' remake of Gambit along with Colin Firth.
The actress will accept her CinemaCon award at a Columbia Pictures event on March 30, during CinemaCon which runs from March 28-31 in Las Vegas.