In an interview with the LA Times, Warner Bros. president Jeff Robinov talks about two major comic book remake: a new Batman reboot and a Justice League movie.
Let's first start with the Batman reboot - interesting the same studio that's making The Dark Knight Rises, yet to be released, is already talking another reboot.
"We have the third Batman, but then we'll have to reinvent Batman," Robinov told the Los Angeles Times. "Chris Nolan and [producing partner and wife] Emma Thomas will be producing it, so it will be a conversation with them about what the next phase is."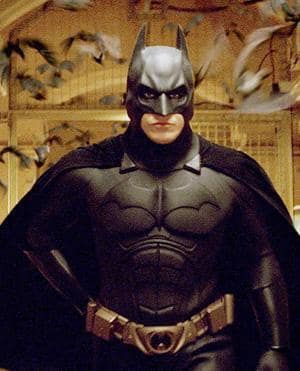 Nolan has said on multiple occasions that The Dark Knight Rises will be the final Batman film he will direct, by the comment above suggests Nolan will still be involved with more Batman films, serving as producer.
Does that mean Christian Bale will return for another one?  Or will this be an entirely new franchise?
Justice League movie!  Many people have been waiting for this announcement, so here it is!
There wasn't much else, beside LA Times writer Ben Fritz paraphrasing Robinov: "He's then aiming to release new "Batman" and "Superman" films in 2012 and "Justice League," a teaming of DC's top heroes, in 2013.
According to Fritz, Robinov is trying to fill the summer blockbuster void for Warner Bros. that's left after Harry Potter is completely ended after this summer's release.  It seems, he's banking on comic book adaptations.