Dreamworks has purchased the rights to two books about the infamous Wikileaks scandal and its creator Julian Assange.  The books -- Inside Wikileaks: My Time with Julian Assange at the World's Most Dangerous Website and Wikileaks: Inside Julian Assange's War on Secrecy -- have created quite the stir on the book scene.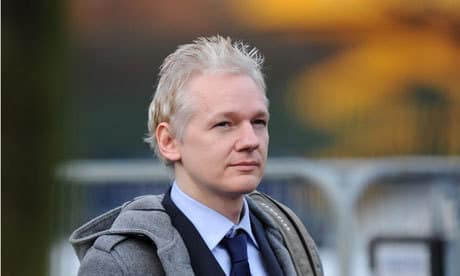 At this point, there is no script for a film.  The film doesn't have a writer, director, or producer attached to it either, so it seems it will be a while before we see Assange and his story acted out on the big screen.
Many rumors have Steven Spielberg directing or producing the movie, but according to Entertainment Weekly and Spielberg's reps, Spielberg is not involved in the project whatsoever.
Spielberg is currently working on three projects for Dreamworks.  He's directing War Horse, Lincoln, and Robopacalypse - so his schedule is definitely packed.