Lionsgate has taken advantage of the growing popularity of Groupon, participating in the discount network for its upcoming flick The Lincoln Lawyer, starring Matthew McConaughey.
Groupon will offer the tickets for half-price at $6.00, instead of the regular $12.00 - although some theaters do not charge $13.00 for its tickets, so it might not be half off everywhere.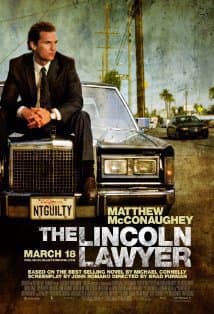 This marks the first partnership between Groupon and any major film studio.  The discounted ticket will be available for two-days only through the online promotion - it will be available to all 60 million online subscribers.
The Lincoln Lawyer stars McConaughey, Marisa Tomei, and Ryan Phillippe.  It follows a lawyer who practices law out of the back of a Lincoln towncar.  When he takes on a high profile rape case, his entire family is threatened as everything unravels.
The film hits theaters nationwide on Friday.