Actress Hailee Steinfeld is looking into playing the lead in a remake of Sleeping Beauty, according to Deadline.
The actress is currently looking at scripts of the classic fairytale, developed by screenwriter Lindsay Devlin.  The new script would tell the story from Princess Aurora's point of view and update it to feature a stronger and more compelling female lead.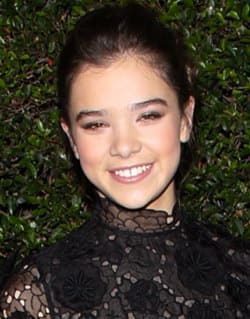 According to the article, instead of simply falling into a coma and waiting for Prince Charming to come rescue her, she will be cast into a dreamworld and must fight to escape.
If it does get made, Sleeping Beauty would join a long list of fairytales being developed by Hollywood, including THREE different Snow White adaptation and another Sleeping Beauty title called Maleficent, which tells the Sleeping Beauty story from the evil witch's point of view.