Harry Potter and the Deathly Hallows - Part 1 is set to hit DVD and Blu-ray on April 15th!  Three months before the final chapter of Harry Potter's adventures hits theaters on July 15.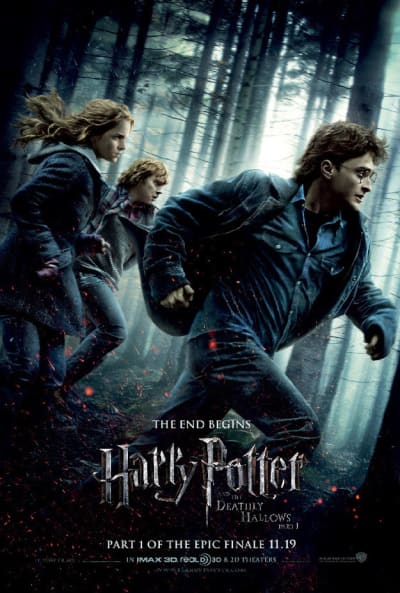 The first part follows Harry, Ron, and Hermione as they go looking for Horcruxes that will destroy Voldemort.  The first part focuses more on the trio's journey and doesn't include a lot of action - that's all saved up for this final part.
Deathly Hallows stars Daniel Radcliffe, Rupert Grint, and Emma Watson as Harry, Ron, and Hermione for the last time.