Warner Bros. has released a new poster for Harry Potter and the Deathly Hallows - Part 2 on the film's official Facebook page. 
The poster depicts the epic final battle between Harry and Voldemort - the two meet for their final match!
It's good vs. evil in this amazing new poster!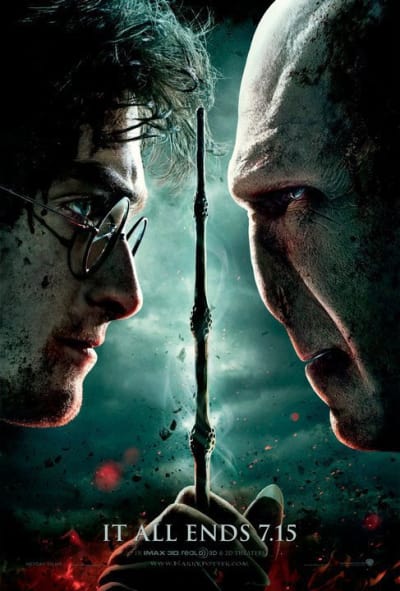 The final installment hits theaters on July 15th, which marks the official end to the eight series films.
The movie stars Daniel Radcliffe, Emma Watson, and Rupert Grint as Harry, Hermione and Ron for the final time.