Warner Bros. Pictures announced today one of the biggest film premieres to ever take place in London will happen in Trafalgar Square and Leicester Square on July 7, 2011.
Harry Potter and the Deathly Hallows Pt. 2 will premiere to the world at the instantly recognizable landmark with cast, filmmakers, and special guests in attendance.
Media from around the world will also be on hand to cover the event.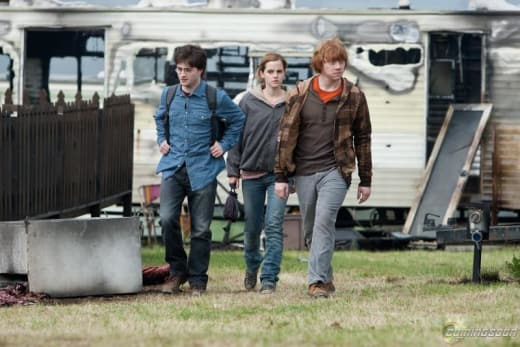 According to the press release, "Special areas will be reserved within the square for fans and competition winners from all over the world to see the actors and creators of some of the most beloved characters of all time. Cast and guests will then make their way to Leicester Square's cinemas to watch the film."
The mayor of London also had some things to say about the huge premiere this summer. 
"For the last decade we've been gripped by the on-screen battle between Harry Potter and his arch enemy Lord Voldemort and this is one of the most eagerly awaited films in history." said Mayor Boris Johnson. "As befits a great British triumph, I can think of no better venue than the iconic surroundings of Trafalgar Square in which to stage the most spectacular of send offs for this dramatic finale."
Daniel Radcliffe, Emma Watson, and Rupert Grint will all reprise their roles one final time for the last installment of the beloved series set to hit theaters around the world on July 15, 2011.