Dancing With the Stars alum Julianne Hough is certainly making a name for herself in the movie business these days.  She recently starred opposite Christina Aguilera and Cher in Burlesque and is set to appear as Ariel in the remake of the Kevin Bacon film Footloose.
Now, according to The Hollywood Reporter, Hough will play Sherrie in Rock of Ages, alongside Tom Cruise.  Sherrie is a small-town girl who becomes a stripper.  She also becomes a love interest for Stacee Jaxx (Cruise) while at the height of his career.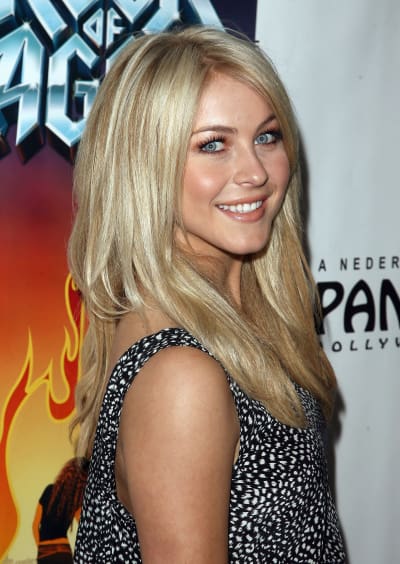 Mary J. Blige has also signed on to play a character named Justice. 
Rock of Ages is based off the hit Broadway musical of the same name which features hits from classic '80s bands like, Jon Bon Jove, Journey, and Twister Sister.
The film will start shooting in May.