Established performer and teen sensation Justin Bieber is in talks to star in a comedy.  He's already shown he can bring in box office numbers with his musical documentary Never Say Never, but can he bring in the laughs?
We'll have to wait and see!  Bieber is currently in negotiations to star in What Would Kenny Do?, according to the Los Angeles Times.  The film focuses on a struggling high school kid who gets some guidance from the grown-up version of himself (Ashton Kutcher). We can definitely see the resemblance.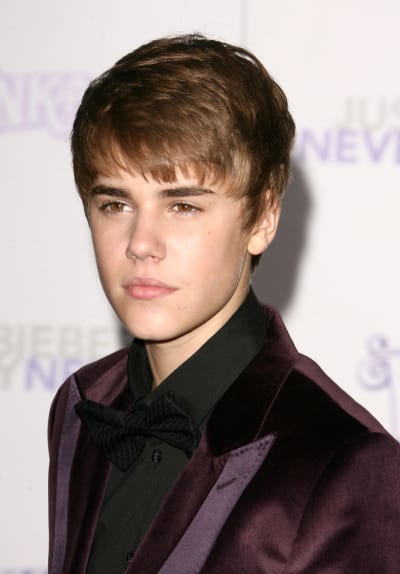 Bieber tried out acting in a guest-starring spot on CSI and was very successful in his role as a bad-boy eventually caught and killed by police. 
It seems to be the theme in Hollywood these days - people can't just pick one thing to be good at, they have to try their hand at everything. 
Do you think Bieber would be good in a comedy?