Kristen Stewart is in final negotiations to play the lead role in Snow White and the Huntsman.
Producer Palek Patel tweeted the news on his page, but quickly took it down.   He confirmed that K-Stew is in final negotiations to star in the film.
She will star opposite Charlize Theron and Viggo Mortensen who will play the evil queen and the huntsman.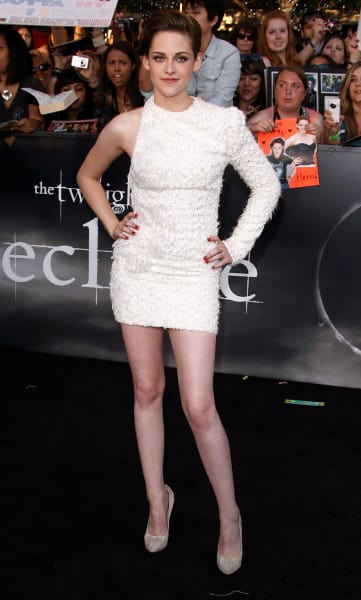 The is only one of three Snow White revamps in the works right now.  Julia Roberts was recently cast in Relativity Media's The Brother Grimm: Snow White.
Michael Arndt has signed on to write Disney's live-action remake Snow and the Seven. 
So is three a charm or a crowd? We'll have to wait to see how the three films fare against each other.