Pixar announced Tuesday that the new Monster Inc. movie is actually going to be a prequel to the original 2001 story.
In the original film Sully and Mike were a couple of blue collar workers in a factory that gave the world its power source.  The new film will go back to the pair's college days and explore how the big blue beast and eyeball with legs met.
Dave Hollis, Disney's executive vice president of worldwide distribution, told Las Vegas theater owners that the movie would still star John Goodman and Billy Crystal.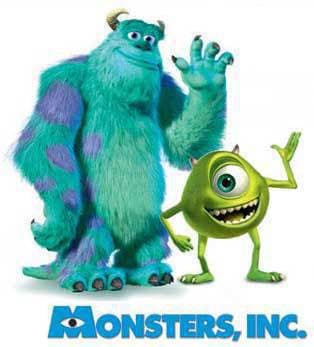 "The film is a prequel that tells you a little bit about how [Mike and Sully] first met, attending Monsters University," said Hollis. "Obviously everybody knows at this point Mike and Sully are amazing friends — the best of friends — but as it turns out, in this story, that wasn't always the case. From the moment they met at university, they could not stand each other."
Sound interesting and might actually be better than a sequel.
The Monsters Inc. prequel is to hit theaters in late 2012.