The plot for The Dark Knight Rises has been revealed, according to a couple different sources.
First, Badass Digest recently posted details of an apparent storyline for the highly anticipated sequel.  Then, the fan site Batman-On-Film backed up those claims.  The site posted this message on its Facebook page: "Some TDKR details have leaked. I know that they are true because I've known about it for a few weeks now."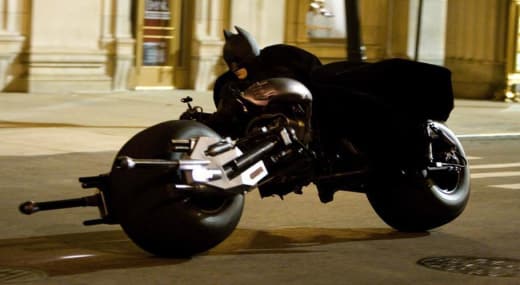 The Dark Knight Rises is expected to start filming in the spring and wrap up in November.  It is slated for a July 2012 release.
Click on the read more tab if you want to read some of the spoliers.
According to the report, the film will focus on Batman (Christian Bale) facing off against the League of Shadows, which is a vigilante group led by Talia al Ghul (Marion Cotillard), the daughter of Batman Begins' villain, Ra's al Ghul (Liam Neeson).
The League of Shadows was featured in the first installment of the film, where it was led by Ra's al Ghul, who pretended to be Henri Ducard, a mentor to Bruce Wayne.
Meanwhile, Bane (Tom Hardy) will be Talia's "muscle" and "possible love interest," rumored star, Joseph Gordon-Levitt will appear as another villanous character connected to the organization, and Catwoman (Anne Hathaway) will ultimately choose the side of good and fight with the caped crusader.