As most of us are enjoying our lives and wondering what movies we should see this weekend, Japan is in the middle of a crisis.  A earthquake hit the shores of Japan early this morning, causing a tsunami.  The epicenter of the earthquake was offshore of Miyagi Prefecture - 230 miles from Tokyo.
The dangers are not over as many countries around the world, including Japan, have braced themselves for aftershocks.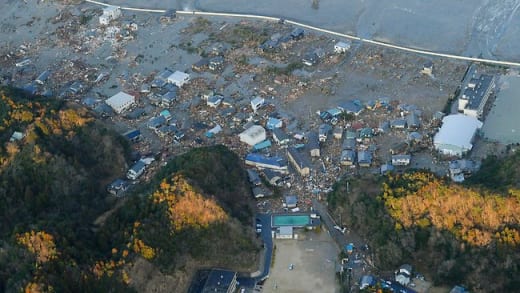 Stars have taken the time to use their voices and have encouraged people to donate and keep Japan in their prayers.
Julianne Hough offers her condolences saying, "My heart wishes love & prayers to everyone effected by the horrific event that happened in japan devastating&terrifying thing to go through"
Alyssa Milano has been continuously updating the situation:  "Prayers. Japan quake's 8.9 magnitude makes it the 5th-strongest in the world since 1900."
Milla Jovovich - "the tsunami in japan is an absolute tragedy. the devastation is horrifying and my heart goes out to all the families suffering today."
Ryan Seacrest provides some info on how you can help: "Hearing @RedCross has sent 11 response teams to Japan -- to help u can donate $10 by texting REDCROSS to 90999."
You can also help by donating to the Red Cross - text REDCROSS to 90999 to make a $10 donation.  They will need as much help as they can get to get past this devastation.
We send out thoughts and prayers to Japan!