Conan O'Brien Can't Stop, the documentary about his 32 city music and comedy tour he did after leaving NBC in a $30 million payout, picked up a distributor at SXSW in Austin, TX.
The distribution deal is a multi-platform venture, AT&T is one of the distribution and marketing partners and will premiere the documentary on its AT&T U-verse network the same night of the film's theatrical release.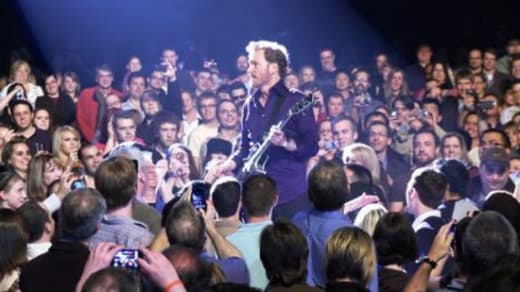 Abramorama, an indie distribution company, will handle all the theatrical distribution and Magnolia Home Entertainment will take over for the VOD release.
The documentary follows Conan after he left The Tonight Show when he was unable to go on TV. So the funnyman grew a beard and toured the country with his Legally Prohibited From Being Funny on Television Tour.  The tour, featuring both music and comedy, proved to be a success and NBC ended up being the butt of a lot of jokes.