According to The LA Times, The Green Lantern trailer will hit theaters on May 6th, attached to Thor's theatrical release.
If you're wondering why we haven't seen much of The Green Lantern, which is expected to be one of the big films of the summer, Warner Bros. explains the delay in promotional material.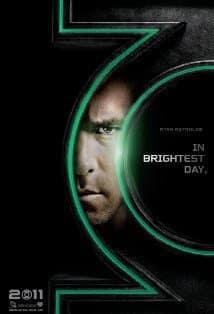 "Part of the reason the response to the first trailer was lukewarm was that the big-scale sequences weren't ready to show," says WB Marketing President Sue Kroll, "and we suffered for it. We can't afford to do that again."
The extensive post-production made it hard to include some of the good bits from the film in the first trailer, so the studio has had to delay marketing anything until the 3D production was finished and perfected.

The Green Lantern hits theaters in 2D and 3D on June 17th.