All the crazy antics the boys get into depicted in one photo?  It seems that way in this awesome new poster for The Hangover Part II.
Warner Bros. just released the poster for its upcoming sequel.
In the new sequel, Phil (Bradley Cooper), Alan (Zach Galifianakis), Doug (Justin Bartha), and Stu (Ed Helms) travel to Thailand for Stu's wedding.  Stu doesn't want a rehash of Vegas, so he opts for a safe brunch before the wedding.  Obviously when these four are together, the brunch does not go as planned and anything can happen.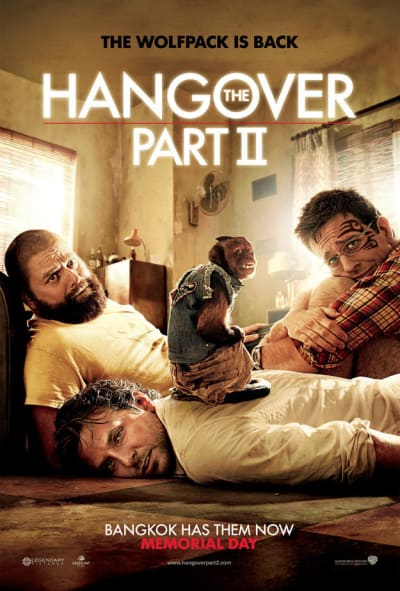 The sequel hits theaters May 26, 2011.